The Ultimate WCAB Hearing Calendar Template [Excel]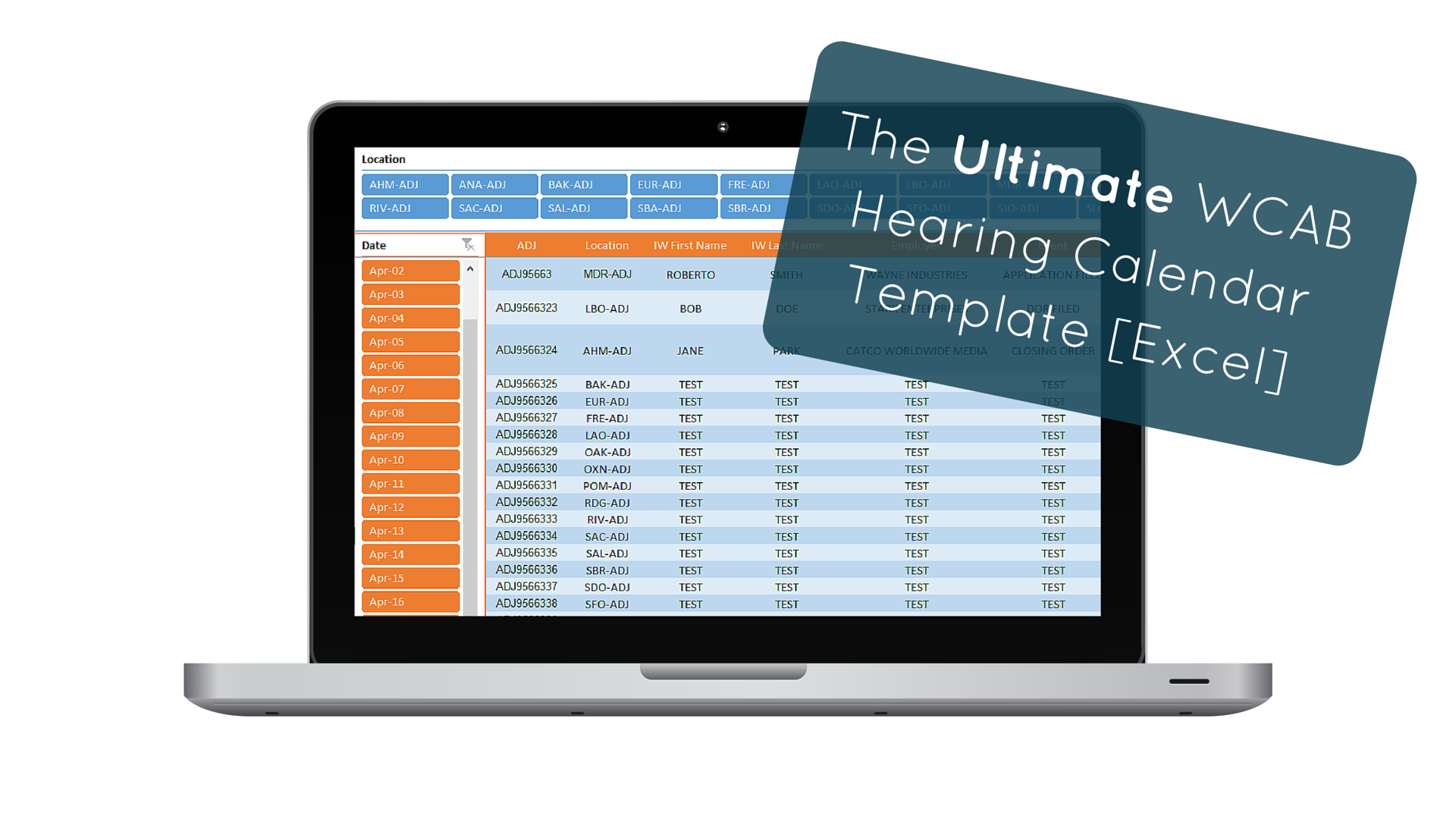 Appearing at the Workers' Compensation Appeals Board and all of your case's hearings can make or break a case. With consequences of sanctions and dismissals, ensuring you and your representatives are diligently attending each hearing is crucial, in order to get the most out of your workers' compensation case.
To help you ensure that no hearing is missed, we've built this fully customizable WCAB Hearing Calendar template to help you and your representatives keep your EAMS case and WCAB hearing information in order.
This tool will help you:
Import EAMS Public Search Tool easily into the template with its ready-made columns
Filter all upcoming hearings by board
See which hearings are coming up sooner by sorting through dates
Organize your hearings for the next week, month, or even the rest of the year
Grab your free template download over to the right!
Download your free WCAB Hearing Calendar Excel template!